Advice for Contact Lens Wearers
Whether you've just started wearing contact lenses, or need a refresher.
Step by step guide
Contact lenses ins and outs
Wearing contacts can be tricky at first, so we've created a step by step guide to help you get comfortable with your contacts.
Putting them in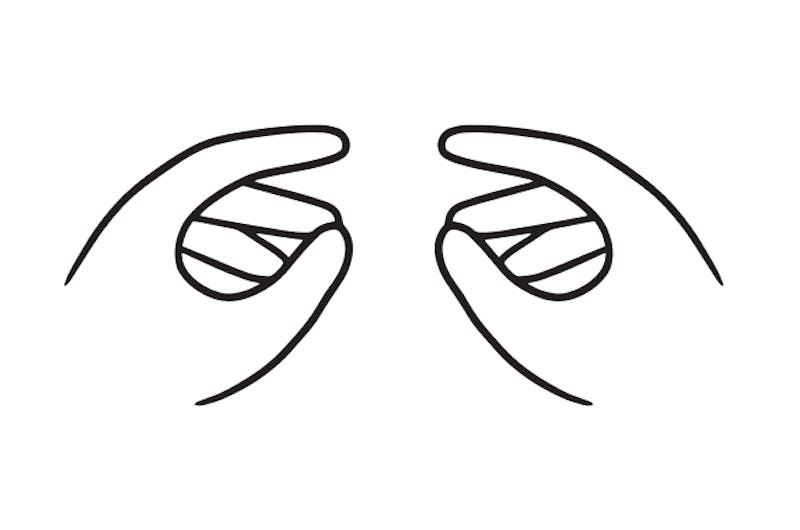 Step 1. Wash your hands
First up, make sure your hands are clean and dry. Wash them with a non-moisturising hand soap and dry your hands with a lint-free towel.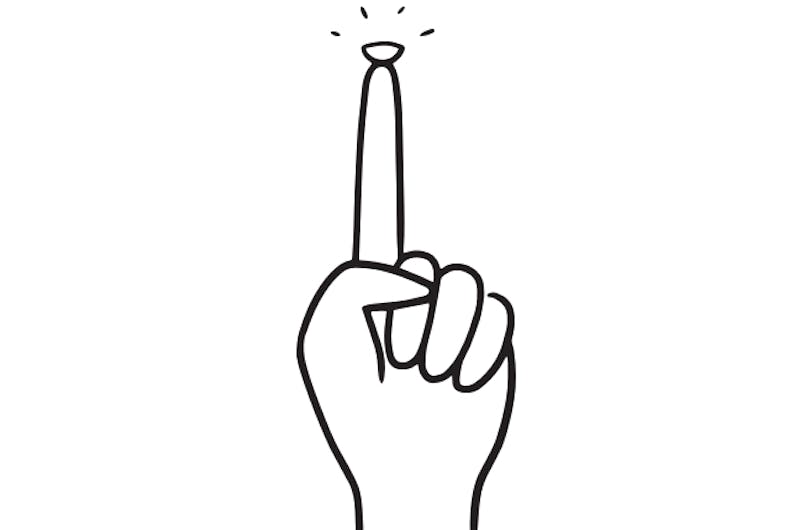 Step 2. Scoop the lens
Open your lens pack and scoop your lens out using the tip of your index finger.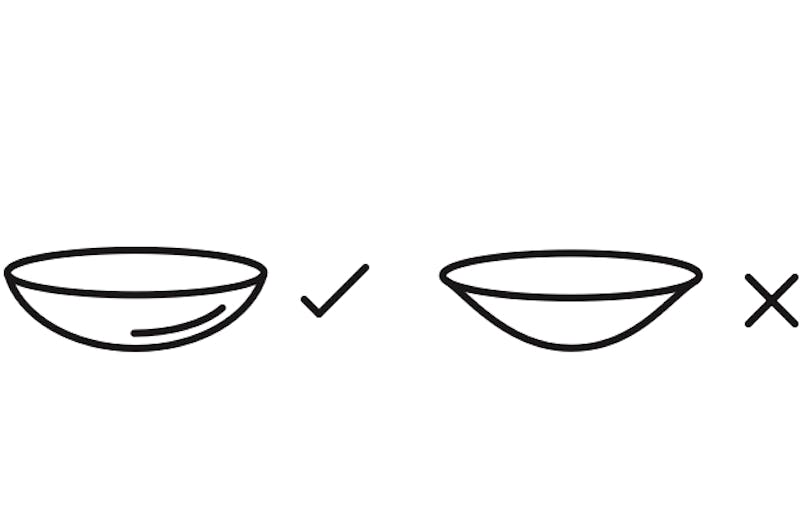 Step 3. Check the lens
Check the lens, make sure it looks ok. It should be in a bowl shape, if it has a lip it means it's inside out. If it has a tear or bits of debris or looks damaged in anyway throw it away and choose another lens.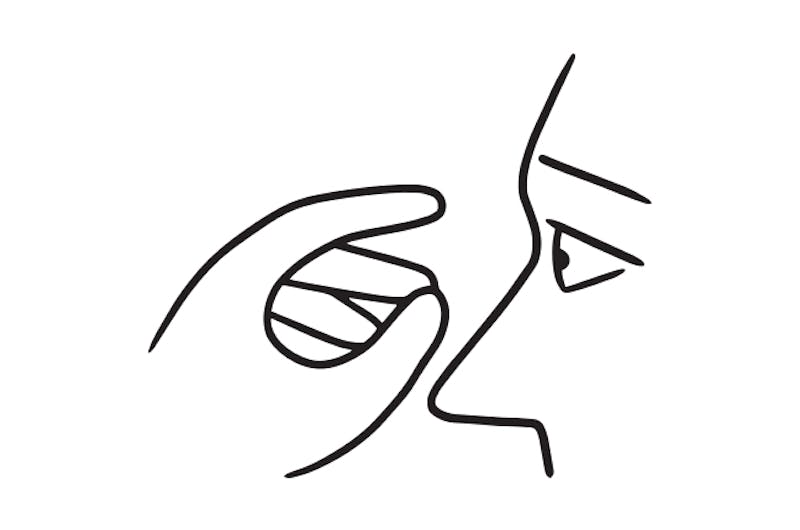 Step 4. Pull down your eyelid
The easiest way to insert your lens is to place it on the index finger of your dominant hand and use your free hand to pull the top of the eyelid up - this helps stop your blinking reaction.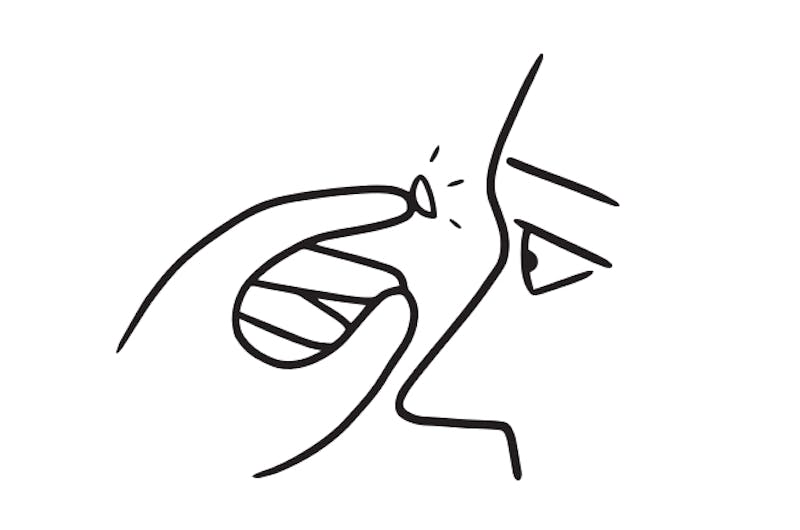 Step 5. Bring the lens to your eye
Pull your bottom eyelid down and bring the lens towards the center of your eye.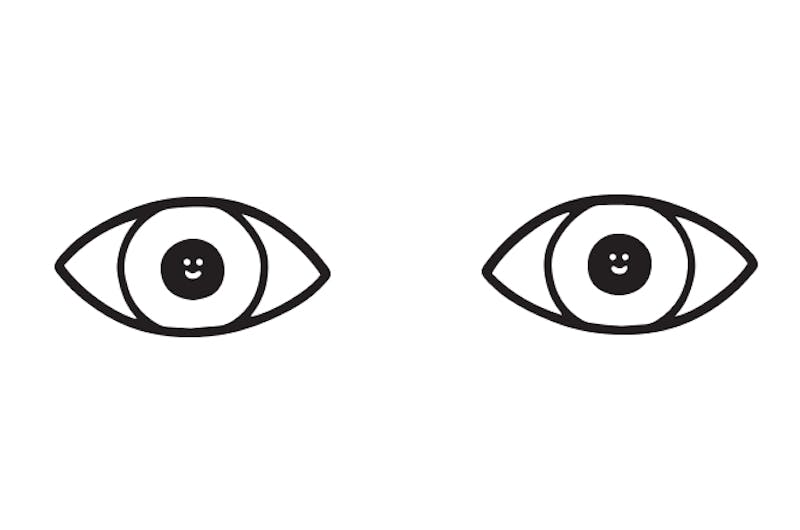 Step 6. Place it, don't press it
Don't press it onto your eye – it will go into place on its own (there's no need to touch your eye).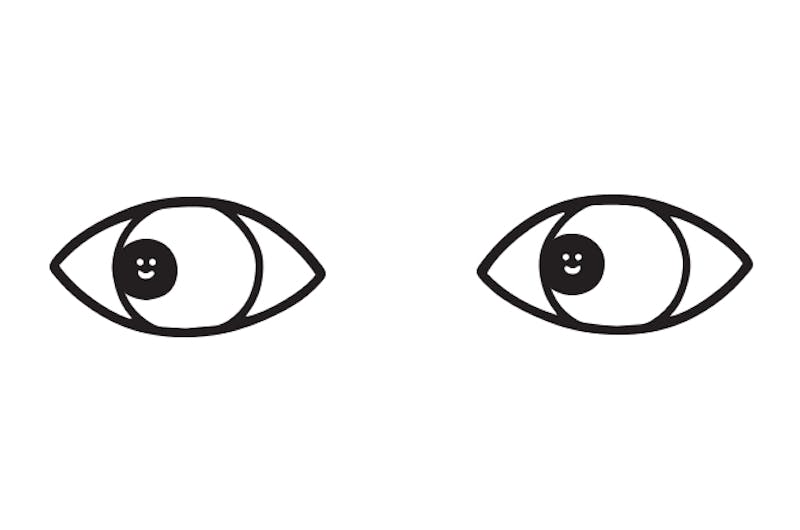 Step 7. Move your eyes
When the lens is in place move your eyes from side to side and then close them both. This will release any air bubbles trapped under the lens and makes sure it's in the right position.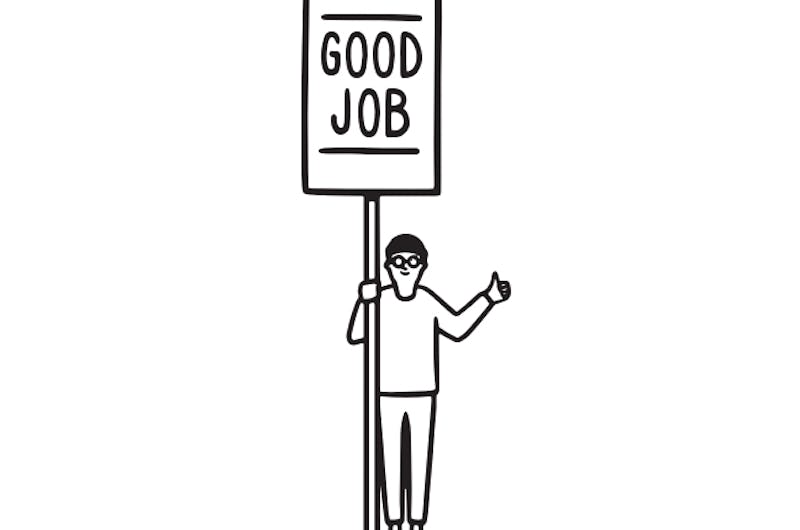 Step 8. Repeat on the other eye
Too easy!
Taking them out
1. Before you remove your contacts make sure you wash and dry your hands.
2. Look straight ahead into the mirror. Tilt your head down slightly and hold your upper and lower eyelids out of the way, just like you did when you put your contacts in.
3. Place your index finger of your dominant hand on the contact lens and slide the lens down to the lower white part of your eye. Then gently squeeze the lens between your thumb and index finger to take it out.
4. Now repeat on the other eye and you've just taken your contacts out. Great job!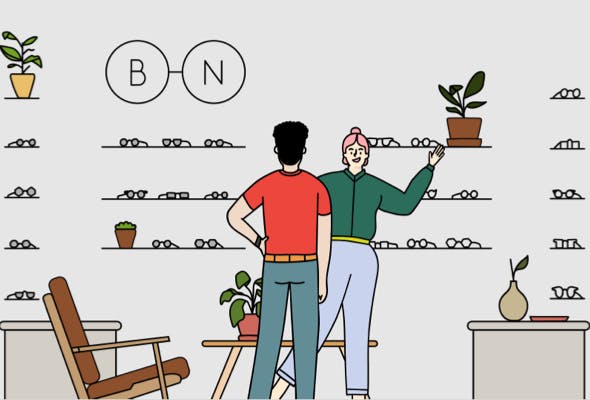 Contact Lens Fitting
Whether you're just getting started with contacts or you've worn them for years, it's good to know what to expect at a contact lens fitting. It's different to an eye test, which you would have already done. It's another important step towards making sure your contacts are the perfect fit for you.

What do I need to know?
The first thing you'll do is have a chat with your Bailey Nelson Optometrist. This will help decide what type of lens suits you. What activities do you do? How often do you want to wear contacts? You'll discuss everything and anything to make sure you end up with contacts that fit you and your lifestyle. It could be daily fortnightly or monthly lenses, there are many types to choose from.
Next the Optometrist will look into your eyes. They'll take a really good look.
They'll check the surface and all around it to make sure you can wear contact lenses safely, securely, and comfortably.
You'll try on your select lenses, checking that you can see clearly and that they fit perfectly.
When you are both happy with your choice our friendly in-store team will talk you through the ins and outs of contact lenses, you can relax knowing your eyes are in good hands.
If you currently wear contacts, you'll need to wear them to your appointment, unless they are causing discomfort or irritation.
Contacts give you so much freedom and flexibility to get on with the things you love. A contact fitting will ensure you make the most of wearing contacts.
Remember to bring your Medicare or Private Health Fund to make on the spot claims.
When it comes to contacts, we've got you covered!
Contact Lens Comfort
To ensure your contacts are comfortable follow our tips.
Check the prescription before you open the pack.
Be careful when handling your contact lenses, they are fragile and can tear easily if they come in contact with sharp nails.
Make sure your hands have been washed and are clean and dry before touching your lenses or eyes.
Never use tap water or anything other than contact lens solution to clean your lenses. 
Store fortnightly or monthly lenses  in a clean lens case with fresh solution overnight.
Never use old contact lens solution.
Make sure you regularly clean your contact lens case. 
Daily disposable lenses are for 1 day use only. Always discard them after wear. 
Don't wear your lenses for longer than the recommended time. 
Apply your eye make-up after you have inserted your contact lenses.
Stop wearing your lenses if your eyes become red or sore.
Don't sleep in your contact lenses unless advised that it is safe to do so by your Optometrist.
Never share your contact lenses with someone else. 
Always check with your Optometrist if using eye drops with your contact lenses.
Return to all your aftercare visits as recommended by your Bailey Nelson Optometrist.
Paying for contact lenses with your Health Fund 
Buying contact lenses in store allows you to claim instantly with your Health Fund via HiCaps. If you choose to buy online you will need to claim directly with your Health Fund using the tax invoice email we will send to you. 
Contact concerns
If your contacts are causing any discomfort or you have any of the following symptoms - redness, pain, light sensitivity, discharge or vision loss contact us immediately.
Otherwise you can always visit our friendly team in-store who will help you with any contact lens questions or concerns.
Protecting the environment
Recycling contact lenses
Like you, we at Bailey Nelson want to make sure we're doing what we can to protect the environment. Contact lens boxes, the plastic blister packaging and solution bottles can all be recycled. The foil lids and contact lenses themselves cannot be recycled, although some local councils do offer special services. Remember to never throw contact lenses away down the sink or the toilet as they can cause pollution.